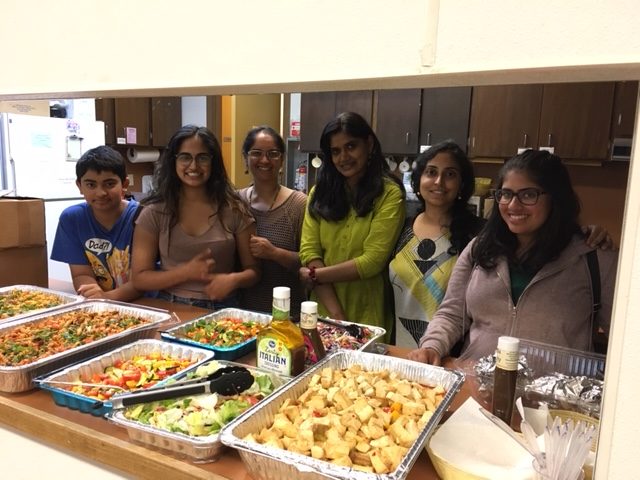 Project HEAL is a diet based approach to a healthy life. In multiple studies done by different teams in the scientific and medical communities, healthy plant-based diets have proved to enable the human body to repair itself.
Project HEAL is born of the belief that vulnerable populations and well-to-do communities alike will benefit from a healthy plant-based diet. Project HEAL was launched in Boston in June 2018 and in Seattle in August 2019. Together we have served close to 5000 plant-based meals in shelters. In Seattle, our volunteers cook and serve plant based, homemade meals for the women's shelters operated by Sophia Way.
In 2020 we hope to make double the difference in the Seattle community. Our volunteers will be cooking/serving monthly lunches as well as dinners at the following locations. We will cook and serve the dinners and the lunches will be dropped-off. Please click on the dates below to sign up.
Monthly dinners on the second Saturday of every month for the Sophia Way Emergency Women's Shelter at Temple B'Nai Torah, 15727, NE 4th St, Bellevue, WA. Please be there by 7:45 pm. Dinner is served at 8:30pm. Sign ups for monthly dinners are as follows:
Saturday May 9
Monthly lunches can be dropped off between 8:30-10:30am. Lunch is served at 11:30am. Our lunch service will be on the third Sunday of every month at Sophia's Place Day Center 3032 Bellevue Way NE, Bellevue WA 98004. Sign ups for monthly lunches are as follows:
Additional April Meals : Sat Apr 11 Lunch , Sat Apr 18 Dinner
Sunday May 17
Sunday Jun 21
Sunday Jul 19
Sunday Aug 16
Sunday Sep 20
Sunday Oct 18
Sunday Nov 15
Sunday Dec 20